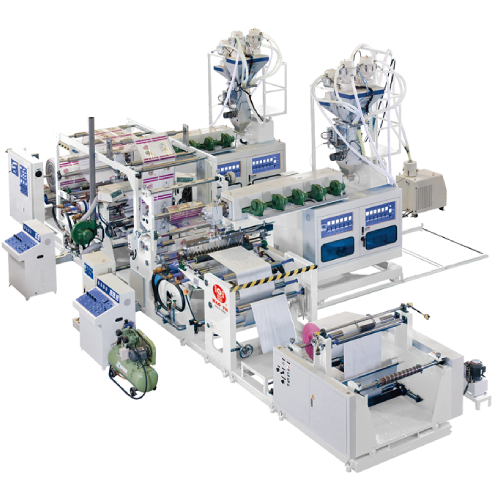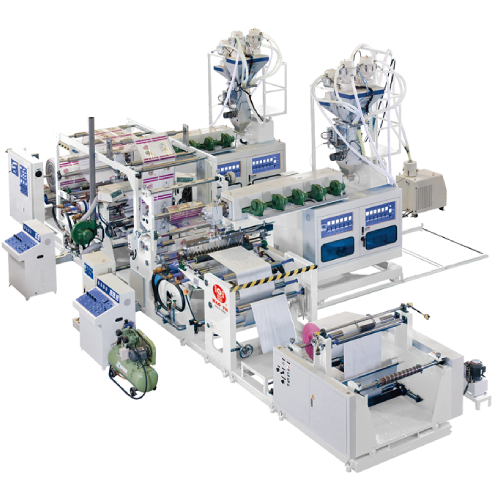 Classification :
Woven Bag Laminating Plant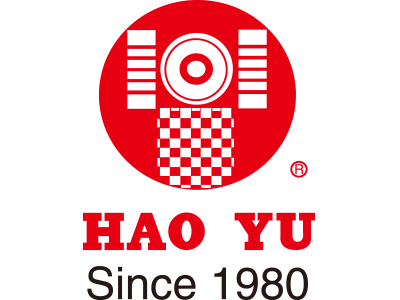 Country: Taiwan
Phone: 886-4-2630-3998
Fax: 886-4-2630-1410
Contact Person: Mr. Franky Chi
Extrusion coating lamination plant and machine:
Specially designed screw performs high mixing and high output extrusion with stable conveying conditions and excellent plasticization.
Extrusion lamination machine is designed barrel with groove line on surface and forced type concentrated cooling system, highly efficient cooling function, makes temperature control easier.
Adopts AC or DC drive for high transmission efficiency and energy saving. Internal deckle type T-die is used to reduce the occurrence of uneven thickness of the coated edge.
Steel cooling roller, surface hard chrome plated, internal design is double shell spiral baffle and single flow type. This offers uniform surface temperature transmission and better cooling efficiency.
Pressure roller is silicon rubber covered, and uses internal water cooling system. The hardness of the silicon rubber prevents laminated sheets from sticking to the roller.
MODEL
TYPE
HY7/LH-90
HY7/LH-100
HY7/LH-120
Basic Specification
Materials
Woven Fabric,Kraft Paper / BOPP
Resin
PP,PE
Coating Thickness
20μ-60μ
Width Of Product
1525 mm
1800 mm
2400 mm
Max.Working Speed
70-90M/min/Fabric(Bag),Kraft Paper+Fabvic,70-90M/min/Kraft Paper
Extruder
Driving Motor
VS 40 HP
VS 50 HP
VS 75 HP
Screw Dia (L/D)
Ø90 mm, 30/1

Ø100 mm, 30/1

Ø120 mm, 30/1

Output
100-150 KG/HR
150-200 KG/HR
150-250 KG/HR
T-Die
T-die Length
1525 mm
2000 mm
2600 mm
Unwinder
Edge Position Control
1200 mm
Tension Control
Powder Brake (Manual)
Lamination Unit
Cooling Roller
Ø500x1525 mm
Ø500x2000 mm
Ø500x2600 mm
Silica Gel Roller
Ø250x1625 mm
Ø250x2000 mm
Ø250x2600 mm
Compressive Force Cooling Roller
Ø250x1625 mm
Ø250x2000 mm
Ø250x2600 mm
Driving Motor
VS 7-1/2 HP
VS 7-1/2 HP
VS 10 HP
Edge Trimming Unit
Driving Tension Use Powder lutch (Manual)
5 HG
Edge Trimming Blower
2 HG
Winder
Winding Tension Use Powder Clutch
5 kg

10 kg

10

kg

Dimensions Of Machine (LxWxH)
90:301"x364"x138"
100:301"x430"x138"
120:301"x430"x138"
90U:396"x364"x138"
100U:396"x430"x138"
120U:396"x430"x138"