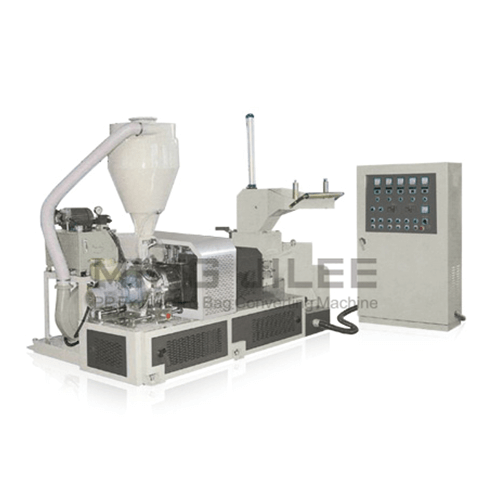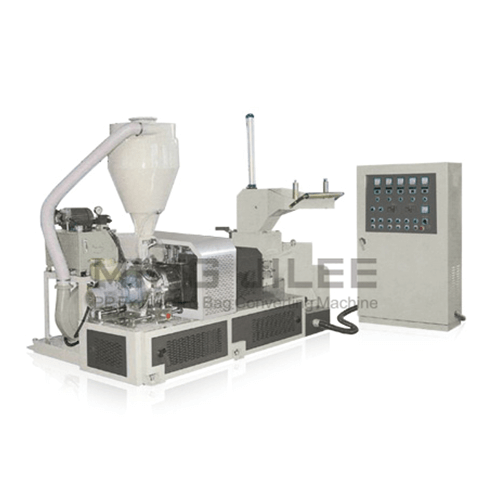 Classification :
Extrusion Line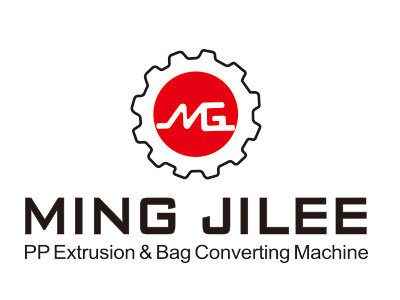 Country: Taiwan
Phone: 886-6-5783420
Fax: 886-6-5783347
Contact Person: Chris Chang
This machine is suitable for the recycling treatment for HDPE, LDPE and LLDPE waste material.
Waste material may directly be pitched into the inlet with-out preceding smash treatment in a crusher. The special designed construction will directly smash waste material and do pelleting.
It is easy for operation, just need to preset the required temperature in advance for each heater as per the character of material and then to await the heaters to warm up. When all of temperature gauges reach the preset, just wait for another 20~30 minutes and then to start operation.
This machine equips with a hydraulic screen exchanging device to enable the exchanging action be easy and quick.
Vision window is installed on the wall of barrel which will enable the operator to immediately observe the pelleting operation inside.
During the pelleting operation, size of granules may be controlled directly by adjusting the inverter.
This machine equips with IN-FEED pneumatic pressing cylinder for better production capacity.
Model
MGB-RP-120
Applicable resin
LDPE / LLDPE / HDPE Waste Film
Output

(1) LD/LLD PE : 50 - 60 kg/hr

(2) HD/ PE : 40 - 50 kg/hr

Machine dimension
2,925 (L) × 2,800 (W) × 2,035 (H) mm
Machine weight
2,900 Kg
Required power
38 kw
Remarks
As we continuously keep working on research and improvement, we preserve the right to change all of the specifications, design and characteristics on this catalogue without notice.