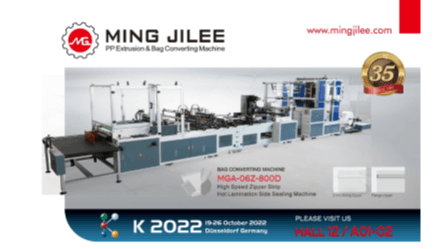 MING JILEE: Bag Converting Machine Experts since 1987
MING JILEE focus on Bag Converting Machine, Stationery Folder Machine, Air Bubble Envelope Machine, Extrusion Line and all kind Masks Machine since 1987. MING JILEE will bring the latest in-line zipper bag side sealing machine (MGA-06Z-800D) to K Show 2022 in Dusseldorf Germany. In order to reach 220 cycle/min production, MING JILEE install total 3 servo motors to control the good tension and keep high speed smooth production.
LATEST UPDATE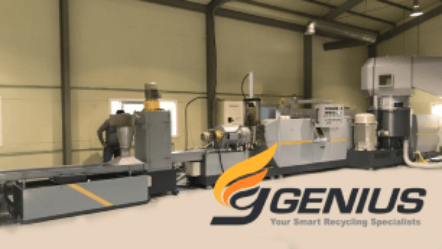 GENIUS: The Best Waste Film Recycling Solution to Reduce Carbon Footprint
The whole world has been paying attention to environmental protection issues and working on every detail in order to achieve it and contribute to our mother earth, especially after the outbreak of COVID-19. The plastics and rubber industry, which is closely related to our daily activities also pays more attention to this issue and implement practical measures for a better green future...