Twin Screw PVC Dual Line Rigid Pipe Making Machine
Classification : Products
TWIN SCREW INDUSTRIAL CO., LTD.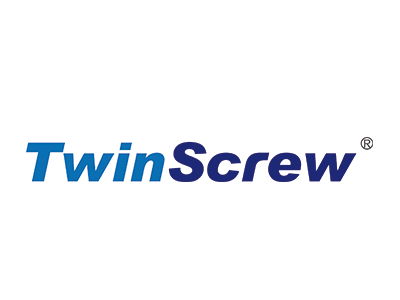 Contact Person:
Mercedes Su
Description
The Parallel twin screw extruder has newly developed for its technologies in UPVC pipe extruded by increasing in the drive torques and innovative solutions to problems in politicizing, screw thermoregulation by self-regulating, sealed water cooling system, vacuum scavenging system and melt pressure control.
One line equipment includes Main Extruder,Vacuum Spray Cooling Tank,Haul-off Machine,Automatic Traveling Saw, Automatic Belling Machine (or Down Table).
Dies for PVC Pipe Extrusion
The concept of the spider die guarantees outstanding product characteristic for PVC material.
The benefits:
● Ideal residence time profile over the whole flow cross-section
● Homogeneous melt distribution
● Simple and reliable handling
| | | | | |
| --- | --- | --- | --- | --- |
| TYPE | TSE-75 | TSE-90 | TSE-110 | TSE-130 |
| SCREWDIA | Ø75mm | Ø75mm | Ø90mm | Ø90mm |
| L/D | 25:1 | 25:1 | 25:1 | 25:1 |
| DRIVE POWER | 40HP | 75HP | 100HP | 150HP |
| SCREW RPM | 35-40 | 35-44 | 37 | 37 |
| BARREL HEATER POWER | 27KW | 37KW | 48KW | 79KW |
| TOTAL POWER | 64KW | 90KW | 130KW | 205KW |
| MAX OUTPUT | 200~300 kg/hr | 300~500 kg/hr | 500~700 kg/hr | 950~1200 kg/hr |
| LxMxH (mm) | 3960x1400x2360 | 4670x1590x2420 | 5140x1750x2480 | 6380x2260x2700 |
| WEIGHT (kg) | 3600 | 4400 | 6700 | 9500 |