Hollow Profile Sheet Making Machine
Complete Production Line For Large Volume Profile Extrusion
Classification : Products
TWIN SCREW INDUSTRIAL CO., LTD.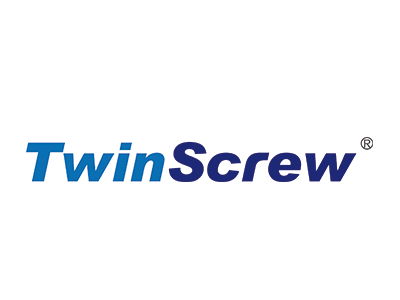 Contact Person:
Mercedes Su
This kind of equipment can be used to produce large volume profile, likes door panel, foamed PVC sheet, hollow roofing, corrugated sheet etc. One line equipment includes Main Extruder, Extrusion Tool, Calibrating System, Calibrating Table, Profile Caterpillar Haul-off, Saw.
Advantage
Extrusion Tool: Extrusion die is designed segment type by stainless steel alloy and regulated through proper heating zones. Lifetime is long and easy to assemble.
Calibration System:
● Calibration is mounted on a common base plate.
● Sectional calibrating methods with sufficient number of vacuum and cooling water connection. It's easy to assemble and pleasing to the eye
● Especially for calibrating of extruded hollow profiles and foamed profiles.
| | | | | |
| --- | --- | --- | --- | --- |
| TYPE | TSE-75 | TSE-90 | TSE-110 | TSE-130 |
| SCREWDIA | Ø75mm | Ø75mm | Ø90mm | Ø90mm |
| L/D | 25:1 | 25:1 | 25:1 | 25:1 |
| DRIVE POWER | 40HP | 75HP | 100HP | 150HP |
| SCREW RPM | 42 | 42 | 42 | 42 |
| BARREL HEATER POWER | 27KW | 37KW | 48KW | 79KW |
| TOTAL POWER | 64KW | 90KW | 130KW | 205KW |
| MAX OUTPUT | 200~300 kg/hr | 300~500 kg/hr | 500~700 kg/hr | 950~1200 kg/hr |
| LxMxH (mm) | 3960x1400x2360 | 4670x1590x2420 | 5140x1750x2480 | 6380x2260x2700 |
| WEIGHT (kg) | 3600 | 4400 | 6700 | 9500 |