PP/HDPE Flat Yarn Extrusion Line (For PP/HDPE Woven Fabrics)
Classification : Product
PHYLLIS CO., LTD.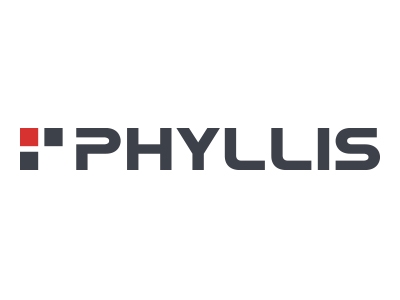 Contact Person:
Mr. C. L. Huang
1. EXTRUDER
PHYLLIS PP FLAT YARN EXTRUSION LINE can be with special screw for both PP ; HDPE(optional ) to ensure precise quality and pressure stability with a low consumption of energy and space. The vacuum auto loader, hopper dryer, and auto screen changer are standard equipment.
2. T-DIE
T-die built with steel from Germany BUDERUS with Daido standards PDS-5 AISI standards P120.
3. WATER QUENCH
Inlet, outlet, and output controls, this is an essential part of equipment for water cooling system.
4. HOT OVEN
Two - way blower and hot air circulation designed for making stronger tension yarns.
5. HIGH SPEED TAPE WINDER ( MAGNETIC DISK TYPE )
1.This unit can wind yarn at a maximum line speed 400 m/min.
2.Each spindle is fitted with a high-speed motor.
6. ELECTRICAL PANEL
1.Human Machine Interface.
2.Temperature Control.
Specification
MODEL NO.
PH-FY110-168H
PH-FY120-200H
PH-FY125-224H
EXTRUDER
SCREW DIAMETER (L:D)
MM
p­110 (32:1)
p120 :1(32)
p125 (32:1)
DRIVING MOTOR
HP
100
125
150
HEATING CAPACITY
KW
56
66
68
AUTO-LOADER
UNIT
1
1
1
HOPPER DRYER
UNIT
1
1
1
T-DIE WIDTH
MM
1020
1220
1350
CAPACITY
KG/HR
250
300
350
QUENCH
COOLING METHOD
UNIT
CHILL WATER CIRCULAR
CHILL WATER CIRCULAR
CHILL WATER CIRCULAR
OPERATION METHOD
UNIT
PNEUMATIC SYSTEM
PNEUMATIC SYSTEM
PNEUMATIC SYSTEM
WATER CHILLER
HP
10
15
15
COOLING TOWER
TON
30
30
40
TAKE-UP
TAKE-UP MOTOR
HP
5
7.5
7.5
TAKE-UP ROLLER
PC
5 p270 mm × 1050 mm (L)
5 p270 mm × 1250 mm (L)
5 p270 mm × 1530 mm (L)
WASTE YARN COLLECTOR
HP
5
-
7.5
STRECHING OVEN
BLOWER
HP
5
3 × 2 SETS
3 × 2 SETS
PIPE HEATER
UNIT
1
1
1
CAPACITY
KW
45
54
58
STRECHING & ANNEALING ROLLER
STRECHING ROLLER
PC
5 p270 mm × 1050 mm (L)
5 p270 mm × 1250 mm (L)
5 p270 mm × 1380 mm (L)
PRESSURE RUBBER ROLLER
PC
1 p150 mm × 1050 mm (L)
1 p150 mm × 1250 mm (L)
1 p150 mm × 1380 mm (L)
DRIVING MOTOR
HP
10
15
15
ANNEALING ROLLER
PC
2 p270 mm × 1050 mm (L)
3 p270 mm × 1250 mm (L)
2 p270 mm × 1380 mm (L)
DRIVING MOTOR
MM
5
7.5
7.5
TAKE-UP WINDER
WINDING SYSTEM
PC
SINGLE BOBBIN SYSTEM
SINGLE BOBBIN SYSTEM
SINGLE BOBBIN SYSTEM
QTY OF SPINDLES
HP
168
200
224
DRIVING MOTOR
M/MIN
1/4
1/4
1/4
WINDING SPEED
MM
50-250
50-250
50-250
BOBBIN SIZE
ID × OD × L
35 × 40 × 220
35 × 40 × 220
35 × 39 × 220
LAYOUT & PACKING
POWER COMSUMPTION
KW
262
296
326
LAYOUT SPACE (L × W × H)
M
33 × 5.0 × 30
35 × 5.2 × 30
37 × 5.4 × 30
PACKING MEASUREMENT
CTNR
40 × 3
40 × 3 + 20 × 1
40 × 4
Specification
MODEL NO.
PH-FY130-248H
PH-FY100-168H
PH-FY130-216HS
EXTRUDER
SCREW DIAMETER (L:D)
MM
p130 (32:1)
p100 (32:1)
p130 (32:1)
DRIVING MOTOR
HP
175
75
175
HEATING CAPACITY
KW
72
56
68
AUTO-LOADER
UNIT
1
1(TA-6)
1(TA-8)
HOPPER DRYER
UNIT
1
1
1
T-DIE WIDTH
MM
1500
1220
1300
CAPACITY
KG/HR
400
250
400
QUENCH
COOLING METHOD
UNIT
CHILL WATER CIRCULAR
CHILL WATER CIRCULAR
CHILL WATER CIRCULAR
OPERATION METHOD
UNIT
PNEUMATIC SYSTEM
PNEUMATIC SYSTEM
PNEUMATIC SYSTEM
WATER CHILLER
HP
20
10
15
COOLING TOWER
TON
50
30
50
TAKE-UP
TAKE-UP MOTOR
HP
10
7.5
7.5
TAKE-UP ROLLER
PC
5 p295 mm × 1500 mm (L)
5 p270 mm × 1050 mm (L)
5 p270 mm × 1330 mm (L)
WASTE YARN COLLECTOR
HP
-
5
7.5
STRECHING OVEN
BLOWER
HP
5 × 2 SETS
5 × 2 SETS
*TWO LAYERS
3 × 4 SETS
PIPE HEATER
UNIT
1
2
2
CAPACITY
KW
66
56
98
STRECHING & ANNEALING ROLLER
STRECHING ROLLER
PC
5 p290 mm × 1530 mm (L)
5 p270 mm × 1050 mm (L)
5 p270 mm × 1330 mm (L)
PRESSURE RUBBER ROLLER
PC
1 p290 mm × 1530 mm (L)
1 p150 mm × 1050 mm (L)
1 p150 mm × 1330 mm (L)
DRIVING MOTOR
HP
20
10
15
ANNEALING ROLLER
PC
2 p290 mm × 1350 mm (L)
2 p270 mm × 1050 mm (L)
2 p270 mm × 1330 mm (L)
DRIVING MOTOR
MM
10
-
-
TAKE-UP WINDER
WINDING SYSTEM
PC
SINGLE BOBBIN SYSTEM
SINGLE BOBBIN SYSTEM
SINGLE BOBBIN SYSTEM
QTY OF SPINDLES
HP
224
168
224
DRIVING MOTOR
M/MIN
1/4
1/4
1/4
WINDING SPEED
MM
50-300
50-250
50-300
BOBBIN SIZE
ID × OD × L
35 × 40 × 220
35 × 40 × 220
35 × 40 × 220
LAYOUT & PACKING
POWER COMSUMPTION
KW
356
-
-
LAYOUT SPACE (L × W × H)
M
40 × 5.6 × 30
-
-
PACKING MEASUREMENT
CTNR
40 × 4 + 20 × 1
-
-