PLASTPOL 2017
2017 The 21st Int'l Fair of Plastics & Rubber Processing
23 - 26 May 2017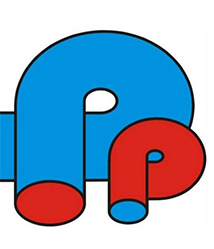 Exhibition Profile
Official website:
http://www.plastpol.com/
Date:
23 - 26 May 2017
Venue:
TRADE CENTER KIELCE
Exhibition Introduction:
The trade fair and expo organised ranked second in Central and Eastern Europe.
Targi Kielce is one of Poland's exhibition market leaders - facts and figures - 90,000 m2 of exhibitions space including 36,000 of indoor space in the 7, fully equipped exhibition halls. Targi Kielce - 221,000 visitors from 60 countries, 7,000 exhibitors as well as 215,000 m2 of the exhibition space leased.
The Targi Kielce calendar comprises 70 events - trade shows, exhibitions and 700 conferences, including PLASTPOL - Poland's most international trade show, the world famous MSPO which is ranked third among Europe's defence industry expos, AUTOSTRADA-POLSKA - Europe's only fair of this type, SACROEXPO - Europe's largest church and devotional articles fair and AGROTECH - the agricultural fair which enjoys greatest attendance.