PLASTPOL 2017
2017 The 21st Int'l Fair of Plastics & Rubber Processing
23 - 26 May 2017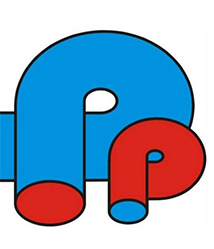 Exhibition Profile
Official website:
http://www.plastpol.com/
Date:
23 - 26 May 2017
Venue:
TRADE CENTER KIELCE
Exhibition Introduction:
The trade fair and expo organised ranked second in Central and Eastern Europe.
Targi Kielce is one of Poland's exhibition market leaders - facts and figures - 90,000 m2 of exhibitions space including 36,000 of indoor space in the 7, fully equipped exhibition halls. Targi Kielce - 221,000 visitors from 60 countries, 7,000 exhibitors as well as 215,000 m2 of the exhibition space leased.
The Targi Kielce calendar comprises 70 events - trade shows, exhibitions and 700 conferences, including PLASTPOL - Poland's most international trade show, the world famous MSPO which is ranked third among Europe's defence industry expos, AUTOSTRADA-POLSKA - Europe's only fair of this type, SACROEXPO - Europe's largest church and devotional articles fair and AGROTECH - the agricultural fair which enjoys greatest attendance.
Exhibition Situation
Excellent standing of the domestic and also international plastics processing companies has been clearly demonstrated at the international PLASTPOL which concluded on 26 May in Kielce. The industry's positive reports on 2016's results 806 companies from 36 countries, 18,900 sqm visitors at the four-day expo - this is a nut-shell presentation of PLASTPOL 2017. The exhibition used 34,000 square meters of the exhibition space and thus reported an increase compared to last year's event.
Poland's largest industry exhibition and at the same time one of Europe's highly-regarded industry events was the showcase for Polish plastics processing leaders and recycling-sector front-runners. Over the recent years, Plastpol has reported a steady increase in the number of recycling-business companies exhibiting at this trade-fair. More than 50% of the exhibitors at 2017's expo have been foreign companies. The international exhibitors list includes Germany, Austria, Italy, France, the Netherlands, Belgium, Czech Republic, Denmark, Greece, Spain, Ireland, Great Britain, Lithuania, Israel, Portugal, Sweden, Turkey, Russia, USA, Slovakia, Hungary, Egypt, Japan, China, Malaysia and Taiwan. It has already been the expo tradition that German and Italian companies enjoyed the strongest representation. A large group of Turkish and Chinese companies boasted these countries' plastics industries' potentials.