Issue 96
The 11th International specialized exhibition ROSMOULD "Moulds. Die Molds. Stamps" and the 7th International exhibition "ROSPLAST: Plastics. Equipment. Items" were held on June 15-17 on the territory of the 2nd pavilion of IEC "Crocus Expo".
More
News
Today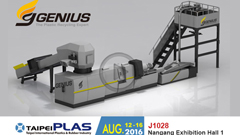 Genius' new model of cutter compactor recycling machine will be showcased at TaipeiPlas from August 12 to 16. It's our greatest pleasure to hereby invite all of esteemed visitors to come to our booth J1028.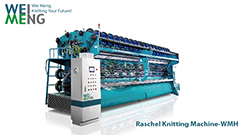 Wei Meng industrial Co., Ltd. is a manufacture company founded in 1978. Being the expert of producing the high quality raschel knitting machine, Wei Meng constructs a worldwide network and has long-term business relationship with clients. They have a.....
Global Circulation
9,877
7,426
8,022
9,153
65,493
2,488
E-news List