Issue 36
Renewed, the plastic industry's top expo has more than 1,400 brands confirmed to exhibit how this market has faced the challenge of joining high performance, lower environmental impacts, new technologies and a good cost-benefit relation...
More
News
Today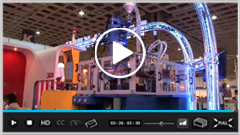 TAIWAN KINKI is honor to introduce an innovative invention for vertical injection molding machine. With a special design 3-station turntable, the KT-300R-3S Vertical Plastic Rubber Phenolic Injection Molding Machine can maintain high productivity and.....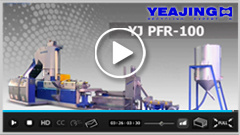 Customers' needs are regarded as the most important thing for YEA JING. Customers can make more profits depending on upgrading product quality and decreasing production costs. As a consequence, YEA JING has successfully designed "Backflush Scree.....
Global Circulation
11,994
10,052
7,801
6,566
24,108
1,806
E-news List