PRM TAIWAN E-news
Introductions of Blow Molding Machine
PRM portal has many professional manufacturers of blow molding machine for plastic processing machinery. The website information will be update regularly to ensure the integrity of information; furthermore, the manufacturers will also upload the latest machine information on the website by themselves. PRM portal is the best choice for saving time and energy.
Date: 2012-01-16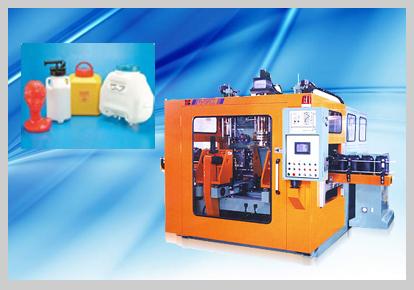 The plastic containers are used so widely in our life, such as food and beverage containers, shampoo bottles, hoses or pipes, and hollow industrial parts such as drums; especially for food and beverage which will continue to be the largest end-market for plastic packaging. In this huge market needs, many manufacturers are pursuing high quality of blow molding machines to meet the requirement of plastic containers market.

Today, PET bottles are widely used in the packing industry because PET feels like glass, giving the container a better appearance than PVC, PE, or PP which have lower transparency. As a result, PET bottles and containers are playing the important role in the plastic container industry.
In Taiwan, there are many professional and experienced manufacturers of blow molding machines witch produce high quality plastic containers with reasonable price to help your company to stay competitive. If you are interested in Taiwan's molding machine, there are three ways below the article to find them.

1. Visit www.plas-rubber-machine.com, and click on Blow Molding Machine category.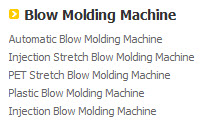 2. Browse the companies' information, and select the main products for more details or click the "website" to the manufacturers' official website directly.





3. Choose the related categories(located at the bottom of the page).